Oh, hi Friday!
five pins.

one. Chocolate Peppermint Cake Jars

two. Someone, please teach me how to do these big waves on my hair.

four. I think that these need to make an appearance in my life asap.

five. This wreath is officially on my Christmas list.
five posts.
one. Cute ideas on how to gift wrap your holiday gifts and not break the bank!
two. DIY clothespin gift tags that I am officially obsessed with (can we sense a theme here?)
three. I wish that I had seen this recipe for Thanksgiving Leftovers before all of ours were eaten!
four. Some great ways to get into the Holiday Spirit (if you're not already)
five. Great, affordable holiday decor from Target! Some of this stuff is totally okay to stay up all winter, right?
five things making me happy.
one. My new house! While I may have moved at the most inconvenient time ever (three days before Thanksgiving), I love being able to have my own space, cook the foods that I want to eat, and feel like an actual grown up. More on my new home at a later date, but long story short, I've got an awesome house, 1 and a half super cool roommates, and the most adorable bedroom ever.
two. I only have TWO more Christmas gifts to order before I'm DONE for the season. I can't remember the last time that I was done this early, but I'm looking forward to having some time to replenish my bank account before Christmas.
three. My new job. Guys, I love it. It is fast paced, exciting, and FUN. I never thought that I'd have co-workers who were as cool as my previous job, but I was wrong. These guys and gals are insane, and I love (almost) every second of it!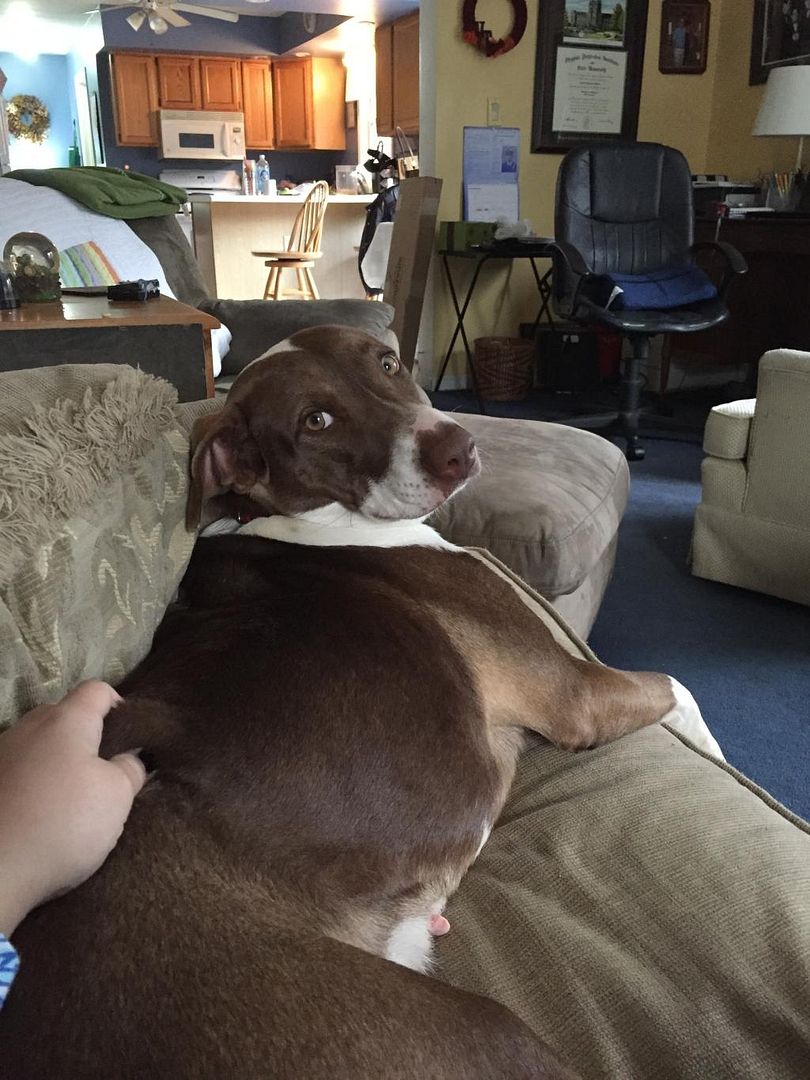 four. This little gal that I picked up on Monday. She is probably one of the smushiest cuddle bugs we've had in a long time.
five. Virginia Tech beat UVA for the 11th consecutive year last weekend. The stakes in the game were high (both teams were 5-6, so not only were they playing for pride, but also a bowl berth), and the players were definitely on the field with emotions at 110%. It was a great (albeit too close) game, and I'm still excited that the Hokies will go on to play in their 22nd CONSECUTIVE bowl game. That is exciting.
What is going on with you on this beautiful Friday!?